Production Area
Madel's production area covers 86,000 square meters, 56,000 of which covered by buildings, and employ more than 200 people in total.
12 advanced and highly automated production lines generate a very large scale production capacity in order to satisfy the whole market demand. Each machine runs at a speed of up to 300 pieces per minute.
Madel has an in house up to date plastic bottles blow-molding facility which can produce up to 75 million bottles/year.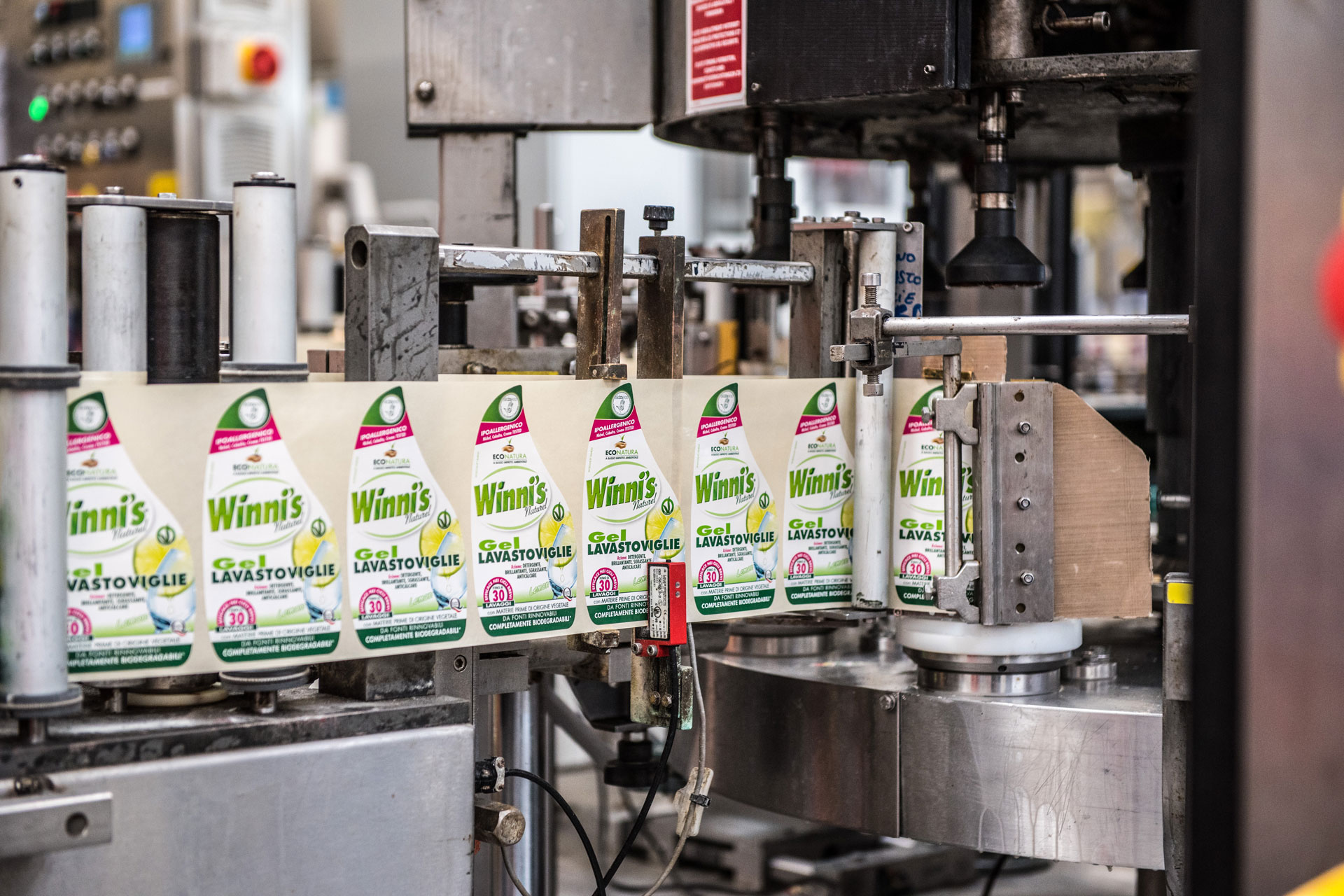 Warehouse
The warehouse is managed through a Wms radiofrequency software and employs 11 Laser Guided Vehicles, the latest self-driven robots for handling and stocking goods.
Madel keeps investing overtime: in 2016 purchased a brand new machine dedicated to the production of the fast growing and highly requested refill (pouches) formats , which Madel pioneered in the Italian detergent market in 2014.